Voting for the FIFA/FIFPro World XI team of the year is underway. Over 50,000 players including those in the League of Ireland along with their fellow professional from England, Spain, Argentina, Australia and Japan all have a vote.
The team will be announced on Monday 12 January 2015 at a gala function in Zurich.
Will Neuer of World Cup winners Germany take the goalkeepers shirt? Who will muscle in on the defensive positions? Is a three man midfield enough or should it be four across the middle? And is Ronaldo a favourite for one the three forward positions?
Only the players themselves can decide so cast your votes wisely.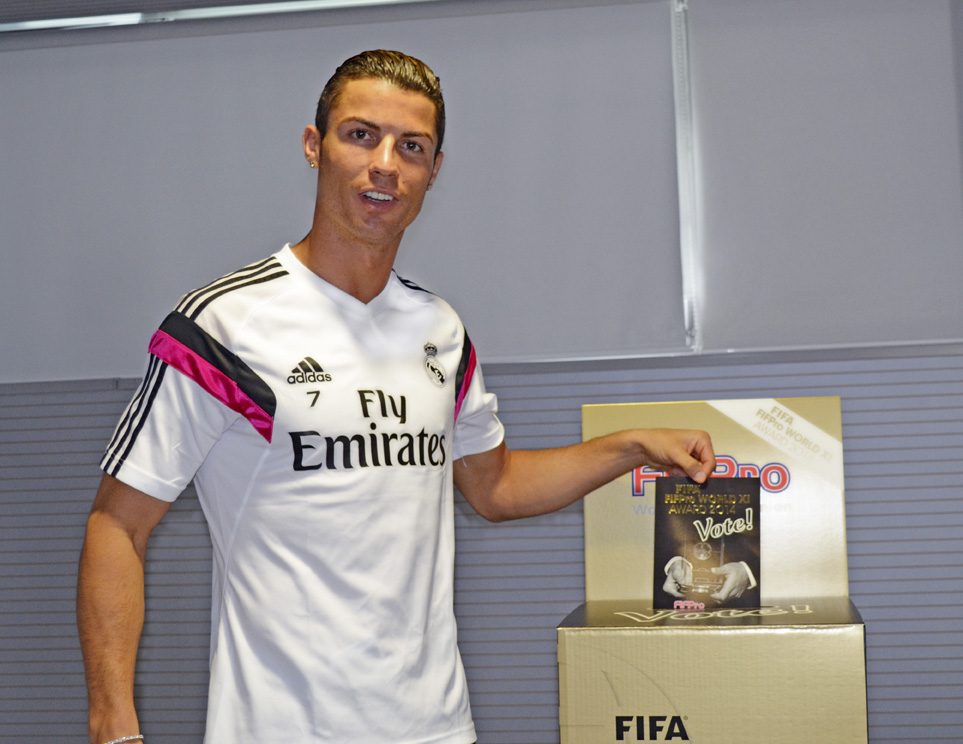 Real Madrid forward Cristiano Ronaldo casts his vote for the World XI team of the year 2014