PFA Ireland was invited to make a presentation at the EU Dual Career Network event hosted by the Irish Institute of Sport. The event took place on Wednesday 9 September 2015 in the newly opened Pavilion building next to our offices at the National Sports Campus in Abbotstown, Dublin. Our colleagues from rugby (IRUPA) and Gaelic games (GPA) also gave presentations to delegates from Europe.
Each players' Association gave a presentation regarding issues affecting its members. PFA Ireland focused on the structure of the League of Ireland and how short seasons (March-October) and low salaries necessitate the need for dual careers. PFA Ireland General Secretary, Stephen McGuinness, said "We're delighted to be involved with our colleagues from IRUPA and the GPA to discuss issues facing our members. There are very few players in this country whose sole career is football. Others have to take up full-time or part-time work after the season finishes as they have no income over the Christmas period.
"Education is now a vital part of the work we do and we encourage players to educate themselves ahead of the end of their footballer careers. There are different paths they can go down; stay in football and obtain their coaching badges or pursue a totally new career. We have a player development adviser, Shaun Elebert, who is available to talk to any player who wishes to prepare himself ahead of his next career move after football. Even if players have not completed their Leaving Cert we can advise on the steps to take."
Following the presentations discussions then took place with our EU colleagues from France, Sweden, Austria, Finland, Holland and the UK.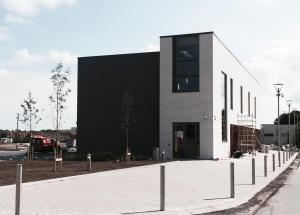 The Irish Institute of Sport and Griffith College have put together a course, Certificate in Dual Career Development (Sport), to help members of PFA Ireland, IRUPA and the GPA along with other sportspersons to assist in providing key skills needed by athletes during and after their sporting careers. For further details click on this link - https://www.griffith.ie/faculties/business/courses/certificate-dual-career-development-sport
For further information please contact the PFA Ireland office on 01 899 9350 or via email – info@pfai.ie