On a bitterly cold morning at the AUL Complex, north Co Dublin, our members were ready for the latest step in their coaching career as they prepared for final part of the three-part UEFA 'B' licence, which started in September 2014.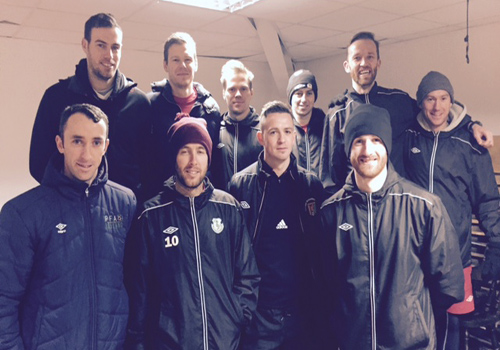 Back row: Paul Andrews, Evan McMillan, Simon Madden, Danny Ventre, Aidan Price and Patrick Cregg
Front Row: Ollie Cahill, Sean O'Connor, Kevin McHugh and Stephen O'Donnell
Under the tutelage of Tom O'Connor and Colin O'Brien, former Cork City player and current Ireland Under-15 head coach, the players were taken through their paces. Since 2007, and the re-organisation of the coaching structure in the FAI, our members have had the opportunity to progress up the coaching ladder.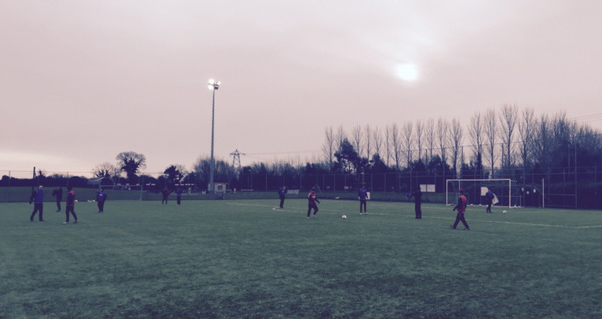 Ollie Cahill, PFA Ireland Player Executive, said "We sat down with the FAI early last year to come up with a timetable which assisted the players with the bulk of the course being held in the off season. To the FAI's credit this year, they have run a Youth Cert, UEFA 'B' Licence and UEFA 'A' Licence, specifically for our members. Key to this has been the relationship and understanding of Greig Paterson, FAI Coach Education Manager. We look forward to more of our players filling coaching positions in the very near future."