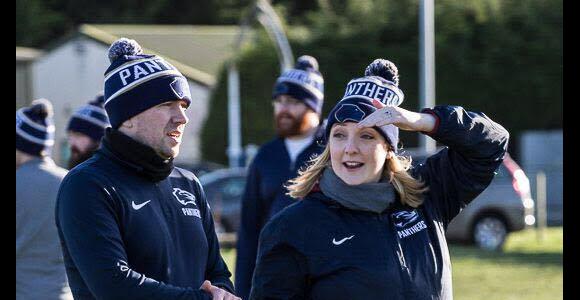 Emma Connaughton joins PFA Ireland as the new PDM(Player Development Manager), on the back of 10 years competing,
coaching and officiating in Irish basketball and 4 years coaching Irish American Football. She is the performance coach for the Irish Wolfhounds,
the national Irish American Football team. She completed a BSc. in Sport Science and Health in 2013
during which she conducted award winning research on coaches' attitudes to mental health issues in
athletes. She completed her doctoral studies on the career transitions of Olympic and Paralympic
athletes in DCU in 2019 while lecturing on contemporary issues in sport psychology such as doping,
aggression, and career transitions.
Emma's role includes developing relationships with education, career and personal development
partners to ensure PFA Ireland members are afforded the opportunity to develop to their full potential in a
professional and supportive environment. PFA Ireland members can arrange to meet Emma to discuss their
personal development options by emailing emma@pfai.ie
Enquiries from education and business partners are welcome.